Haarpflege von The A Club
Die Haarpflege- und Styling-Produkte von The A Club verwöhnen Ihre Haare mit wertvollen Inhaltsstoff…
Mehr erfahren!
The A Club Haarpflege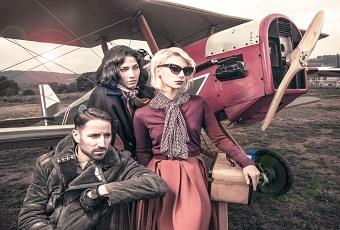 Die Haarpflege- und Styling-Produkte von The A Club verwöhnen Ihre Haare mit wertvollen Inhaltsstoffen, sodass sie kräftiger werden und gesund und gepflegt aussehen.


Hochwertige Pflege für jeden Haartyp


Hinter der Marke The A Club verbirgt sich ein Team internationaler Haarstylisten, die ihr Können und Wissen gebündelt haben, um Ihnen Haarpflege- und Styling-Produkte in Salonqualität anzubieten. Für die Produkte werden nur sorgfältig ausgewählte Inhaltsstoffe verwendet und auf überflüssige und schädliche Ingredienzen verzichtet.

Bei The A Club finden Sie für jeden Haartyp und jede Haarstruktur die passenden Haarpflege- und Stylingprodukte. Zur sanften Reinigung erhalten Sie Shampoos, die mit feuchtigkeitsspendenden Wirkstoffen wie Hyaluron angereichert sind und Ihren Haaren Geschmeidigkeit und Elastizität schenken. Möchten Sie Ihre Haare gründlich von Stylingprodukten befreien oder auf eine Coloration vorbereiten, so empfehlen sich die Purifying Shampoos, die tiefenreinigend sind und die Kopfhaut mit ätherischen Ölen erfrischen. Nach der Haarwäsche benutzen Sie einen der auswaschbaren oder Leave-In Conditioner, welche die Haare kräftigen, brüchige Stellen reparieren und ihnen ein gesundes Aussehen verleihen. Benötigt Ihr Haar eine Extra-Portion Pflege, dann benutzen Sie die Lazy-Sunday-Haarmaske, die die poröse Haarstruktur mit Keratin wieder aufbaut.

Für das perfekte Styling von Kurzhaarfrisuren greifen Sie zu den The A Club Wachsen oder Pomaden. Sie enthalten Inhaltsstoffe wie Bienenwachs, verleihen dem Haar einen mittelstarken bis starken Halt und lassen sich leicht auswaschen. Langen Haare geben Sie mit den Matt-Dust- und Seasalt-Produkten mehr Griffigkeit und Fülle, während die Curl Cream widerspenstige Locken bändigt und die Entstehung von Frizz verhindert.